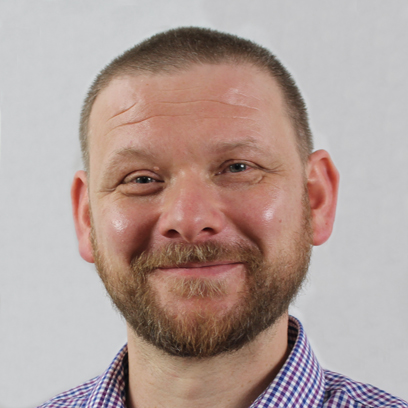 John McFarlane
About John:
Works as Systemic / Family Therapist at First Psychology Centre, Dundee.
Languages spoken:

John McFarlane is an experienced Systemic / Family Therapist who works with individual adults, couples, children and young people and families.

He works with a wide range of issue and problems including: depression / low mood; anxiety; relationship issues; abuse / neglect; anger / aggression; assertiveness; grief / bereavement; eating and body image issues; life transitions; loneliness; obsessive compulsive disorder (OCD); phobias; post-traumatic stress disorder (PTSD); self-harm; social anxiety; stress; thought process issues (rumination, worry, perfectionism, etc); and many more issues.

He is particularly experienced in working with the effects of trauma as well as with whole families in relation to life stressors which are impacting on family life and relationships; with adolescents experiencing mental health issues; and with individuals / families who are affected by eating disorders.

John's way of working
John draws upon techniques from various influences relating to Family Therapy and Systemic practices. These include Narrative Therapy, System's Theory, Social Constructionism, Structural Family Therapy, Solution Focussed Therapy and Co-ordinated Management of Meaning (CMM).
He works in a collaborative way with clients and believes that each individual is the expert in their own difficulties. He aims to create a safe space in therapy so that individuals can safely explore and develop an understanding of the issues they are experiencing.

John's views each individual / family system as a whole within a particular context rather than simply as a set of symptoms. He works systemically with clients and both holds and encourages multiple perspectives within the therapy room as well as introducing alternate possibilities into the often deep rooted belief systems held by clients. He encourages clients to reflect on past experiences, belief systems and personal values in order to gain an understanding about their current difficulties.

John's background and training
John has worked within the area of mental health nursing within the NHS for over 20 years, initially as a nursing assistant and presently as a charge nurse. He has also worked within the voluntary sector with people experiencing difficulties relating to homelessness. He currently works in the Child and Adult Mental Health Service (CAMHS) and has done so for the last 15 years. Over the past five years, he has studied and worked in the field of family therapy in a number of different settings.

John's has an MSc in Systemic and Family Therapy Practices and a Diploma in Mental Health Nursing (Napier University). He has also completed the four-part EMDR training and is currently attending Practice Development School (University of Tayside, Dundee).

John's fee
John charges £80 per session for self funding clients.
He also works with clients referred via their employer/organisation – for further details, please visit
First Psychology Assistance
.