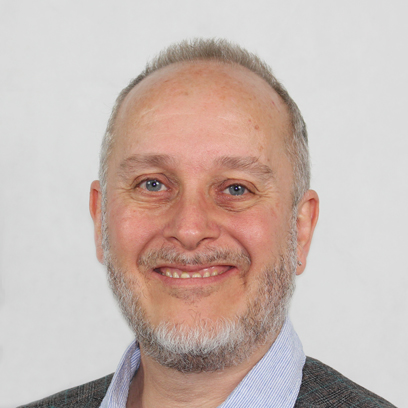 Dr Thom Irelan
About Thom:
Works as Consultant Counselling Psychologist at First Psychology Centre, Dundee.
Languages spoken:

Dr Thom Irelan is a Consultant Counselling Psychologist, an HPCP registered Practitioner Psychologist and a Certified Schema Therapist. He has over 25 years' experience in clinical practice and works with adults and young people (age 15+) with a wide range of issues and problems including: depression / low mood; anxiety (general, social, health); anger; stress (including exam stress); abuse (physical, domestic, sexual, and emotional); addiction; assertiveness; bereavement / grief; bipolar disorder; body image issues; gender / sexual identity issues; risk-taking behaviours; schizophrenia; sexual problems; thought process issues (worry, rumination, etc); neglect; insomnia; and many more issues.
He specialises in working with
trauma
survivors and works with people who have experienced trauma in the present or in childhood.
In addition, Thom offers
clinical supervision
to other mental health professionals and is also qualified to provide supervision towards certification in schema therapy.
Thom's way of working
Thom offers a blend of
counselling
/
psychotherapy
and other therapeutic approaches that includes Schema Therapy, Humanistic / Existential Approaches,
Eye Movement Desensitisation and Reprocessing (EMDR),
Cognitive-Behaviour Therapy (CBT)
, and Neurolinguistic Programming (NLP), which he tailors to fit with each individual's requirements and preferences. He works with clients in a developmental way that ranges from helping with situational issues or life transitions to recovery from repeated traumatic experiences. His approach is best suited to people who are open to utilising the therapeutic relationship for change and growth.
Thom's background and training
Thom has over 25 years' clinical experience working in a variety of settings in both the USA and Scotland including university counselling centres, community mental health centres, private practice, and the NHS.
Thom has also taught at university in the USA and in the advanced practice seminars at Edinburgh University and Glasgow Caledonian University.
Thom has a BA in Psychology from Wabash College and a PhD in Counselling Psychology from Southern Illinois University - Carbondale. He achieved certification in Schema Therapy in 2010 after doing experiential / didactic training in New York with Jeffrey Young, the originator of the model.


Thom's fee
Thom charges £110 a session for self-funding clients.
He also works with clients referred via their employer / organisation – for further details, please visit
First Psychology Assistance.